Welcome to RENORMALIZATION.COM
This website collects and disseminates kowledge about renormalization and, more generally, quantum field theory, quantum gravity and related topics. Here you can read papers, theorems and books about renormalization and quantum field theory, as well as discuss about open problems, address new projects and ideas. Hopefully in a while you will be able to actively participate in the project and send your own contributions.
For queries and suggestions send an email to r enor mal ize@r enor mal izat ion.c om
I am Damiano Anselmi and I own and run this website
Works authored by myself are published by default, although I cannot guarantee that you can find all of them here
Right now this site is still experimental, and I am the only person behind it. For the time being, I have mostly included my single-author papers, but I hope I can deal soon with copyright-transfer matters and let other users register and participate independently
Meanwhile, feel free to navigate and send private comments and suggestions to the address r enor mal ize@r enor mal izat ion.c om
Logo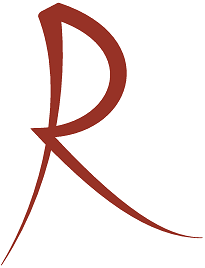 Cite papers of this site as follows:
Auths, Title, 'year'A'num' Renorm
For example:
D. Anselmi, Master functional and proper formalism for quantum gauge field theory, 12A3 Renorm
Cite books as
Auths, Title, 'year'B'num' Renorm
Cite theorems as
Auths, Theorem 'year'T'num' Renorm
You may also want to add links as shown
Note for authors
If you want to have papers, theorems, books and/or posts about subjects related to renormalization and/or quantum field theory published on this site, you can submit a request sending an email to r enor mal ize@r enor mal izat ion.c om
The authors of the papers published by Renormalization.COM can submit their papers to ordinary journals for publication, but may also want to waive this option. They may also send their papers to repositories such as arXiv.org.
The following rules apply:
1. If a paper is published in an ordinary journal, details about its publication appear at the bottom of its post.
2. If a paper is submitted to a journal, the word "submitted" appears instead.
3. If a paper is not submitted to a journal, the words "submit a request to publish" appear instead, linked to this page.
Note for journals
In case 3. representatives of journals who are interested in publishing a paper may submit their request to the address r enor mal ize@r enor mal izat ion.c om . Then we pass the information to the authors of the paper. We expect to be able to send a final answer to the journal representatives within a week or so.
Please note that
Journal representatives who submit a request to publish a paper must be ready to publish the paper right away and at no cost, if their request is accepted.