We consider higher-derivative perturbations of quantum gravity and quantum field theories in curved space and investigate tools to calculate counterterms and short-distance expansions of Feynman diagrams. In the case of single higher-derivative insertions we derive a closed formula that relates the perturbed one-loop counterterms to the unperturbed Schwinger-DeWitt coefficients. In the more general case, we classify the contributions to the short-distance expansion and outline a number of simplification methods. Certain difficulties of the common differential technique in the presence of higher-derivative perturbations are avoided by a systematic use of the Campbell-Baker-Hausdorff formula, which in some cases reduces the computational effort considerably.
J. High Energy Phys. 10 (2007) 099 | DOI: 10.1088/1126-6708/2007/10/099
Book
14B1 D. Anselmi
Renormalization
Course on renormalization, taught in 2015.
Last update: September 15th 2023, 242 pages

The final (2023) edition is vaibable on Amazon:
---
Contents:
Preface
1. Functional integral
2. Renormalization
3. Renormalization group
4. Gauge symmetry
5. Canonical formalism
6. Quantum electrodynamics
7. Non-Abelian gauge field theories
Notation and useful formulas
References
---
The pdf file of the 2015 Edition is available here: PDF
Logo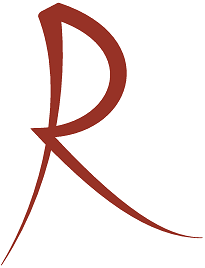 Cite papers of this site as follows:
Auths, Title, 'year'A'num' Renorm
For example:
D. Anselmi, Master functional and proper formalism for quantum gauge field theory, 12A3 Renorm
Cite books as
Auths, Title, 'year'B'num' Renorm
Cite reviews as
Auths, Title, 'year'R'num' Renorm
Cite proceedings as
Auths, Title, 'year'P'num' Renorm
Cite theorems as
Auths, Title, Theorem 'year'T'num' Renorm
Cite exercises as
Auths, Title, Exercise 'year'E'num' Renorm
You may also want to add links as shown