We investigate the renormalization of gauge theories without assuming cohomological properties. We define a renormalization algorithm that preserves the Batalin-Vilkovisky master equation at each step and automatically extends the classical action till it contains sufficiently many independent parameters to reabsorb all divergences into parameter-redefinitions and canonical transformations. The construction is then generalized to the master functional and the field-covariant proper formalism for gauge theories. Our results hold in all manifestly anomaly-free gauge theories, power-counting renormalizable or not. The extension algorithm allows us to solve a quadratic problem, such as finding a sufficiently general solution of the master equation, even when it is not possible to reduce it to a linear (cohomological) problem.
Eur. Phys. J. C 73 (2013) 2508 | DOI: 10.1140/epjc/s10052-013-2508-5
Book
14B1 D. Anselmi
Renormalization
Course on renormalization, taught in 2015.
Last update: September 15th 2023, 242 pages

The final (2023) edition is vaibable on Amazon:
---
Contents:
Preface
1. Functional integral
2. Renormalization
3. Renormalization group
4. Gauge symmetry
5. Canonical formalism
6. Quantum electrodynamics
7. Non-Abelian gauge field theories
Notation and useful formulas
References
---
The pdf file of the 2015 Edition is available here: PDF
Logo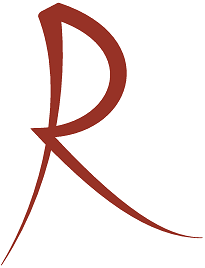 Cite papers of this site as follows:
Auths, Title, 'year'A'num' Renorm
For example:
D. Anselmi, Master functional and proper formalism for quantum gauge field theory, 12A3 Renorm
Cite books as
Auths, Title, 'year'B'num' Renorm
Cite reviews as
Auths, Title, 'year'R'num' Renorm
Cite proceedings as
Auths, Title, 'year'P'num' Renorm
Cite theorems as
Auths, Title, Theorem 'year'T'num' Renorm
Cite exercises as
Auths, Title, Exercise 'year'E'num' Renorm
You may also want to add links as shown